Granucel
Purified cellulose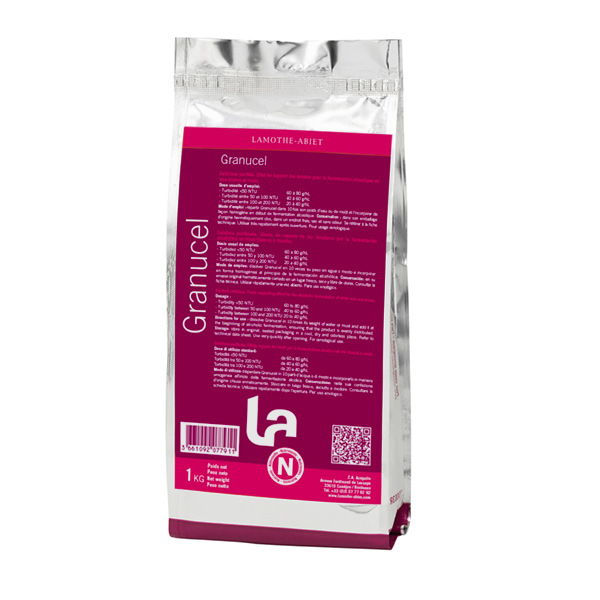 Must clarification is a crucial step for the quality of white and rosé wines. If the must's turbidity is too high, unpleasant or reductive aromas can occur.
On the other hand, if the turbidity is too low (< 100 NTU), this can cause problems for the yeast which tend to settle at the bottom of the tank. This can lead to problems in the fermentation, and spoilages may occur (volatile acidity, H2S…).
Granucel helps to readjust the turbidity to an optimal level, that can not always be achieved under normal circumstances. The yeast are thus better spread out in the tank, helping the alcoholic fermentation and maintaining the organoleptic properties.