OptiThiols®
Inactivated yeasts (Saccharomyces cerevisiæ) naturally rich in reducing compounds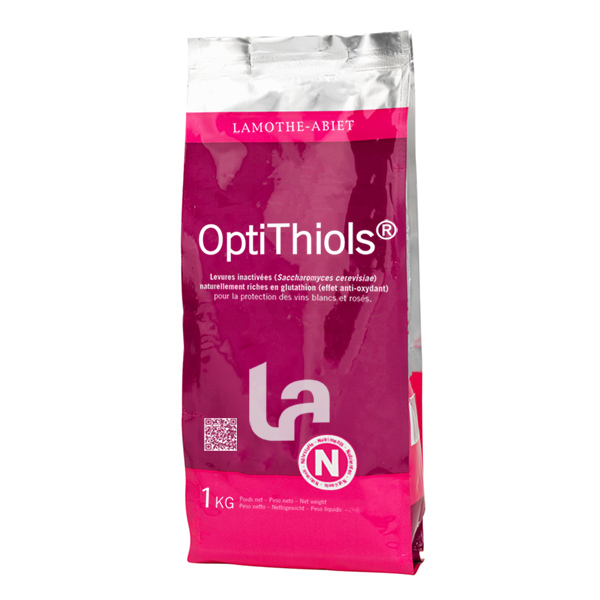 OptiThiols® is a formulation of inactivated yeasts rich in reducing compounds that helps to slow down oxidative phenomena and promote aromatic thiol revelation.
OptiThiols® enriches the must in GSH precursors that are used by the yeast during the alcoholic fermentation to synthesise and accumulate GSH. This is then released through autolysis during ageing on-lees, thus protecting the thiol aromas that have been produced.
This double role of antioxidant and aroma revelation helps to increase the wine's aromatic potential, leading to significantly greater quantities of thiols (4MSP, 3SH, A3SH) measured at the end of the alcoholic fermentation.
This product is allowed for a use in Organic and NOP according to the current regulations. See the certificate.