Excellence® B2
Active dry yeasts - Saccharomyces cerevisiae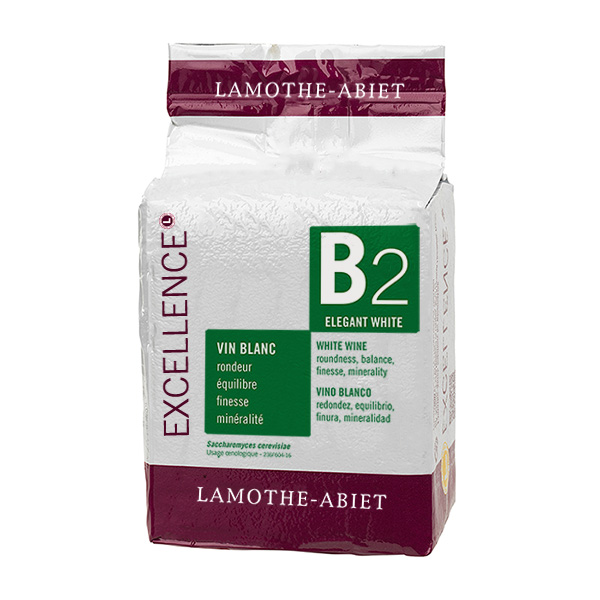 Excellence® B2 is a yeast selected for its ability to quickly implant itself and carry out the fermentation. Excellence® B2 is resistant to alcohol up to 14% abv., low turbidities (>50 NTU) and temperatures (until 14°C).
It gives elegant, full and floral wines with a clean aromatic profile thanks to its POF(-) character, and low production of volatile acidity and combining compounds.
This product is allowed for a use in Organic and NOP according to the current regulations. See the certificate.