Excellence® FW
Active dry yeasts - Saccharomyces cerevisiae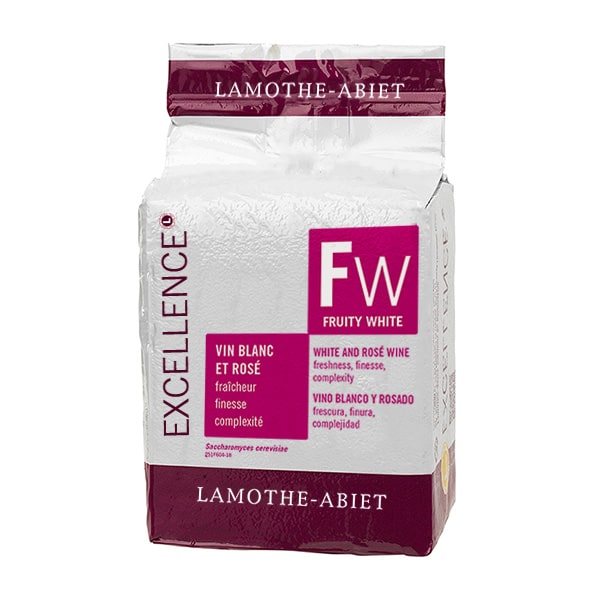 Excellence® FW's excellent fermentation capacity guarantees a fast fermentation and low production of volatile acidity. It is a versatile strain that is suitable for any variety and is resistant to alcohol up to 14.5% abv.
Its fermentation kinetics are regular even in highly clarified musts (<50 NTU). The optimal turbidity for this strain is between 50 and 100 NTU. It is suited to low temperatures (until 13°C), although the recommended fermentation temperature is between 15 and 18°C.
Excellence® FW produces large amounts of esters, giving floral, white fruit and boiled sweet aromas (isoamyl acetate, phenylethyl acetate, phenyl-2-ethanol, hexyl acetate). The aromatic profile is completed by thiol notes, which bring complexity and comes with a pleasant roundness and length on the palate.