Bacteria XTREM
Freeze-dried bacteria: Œnococcus œni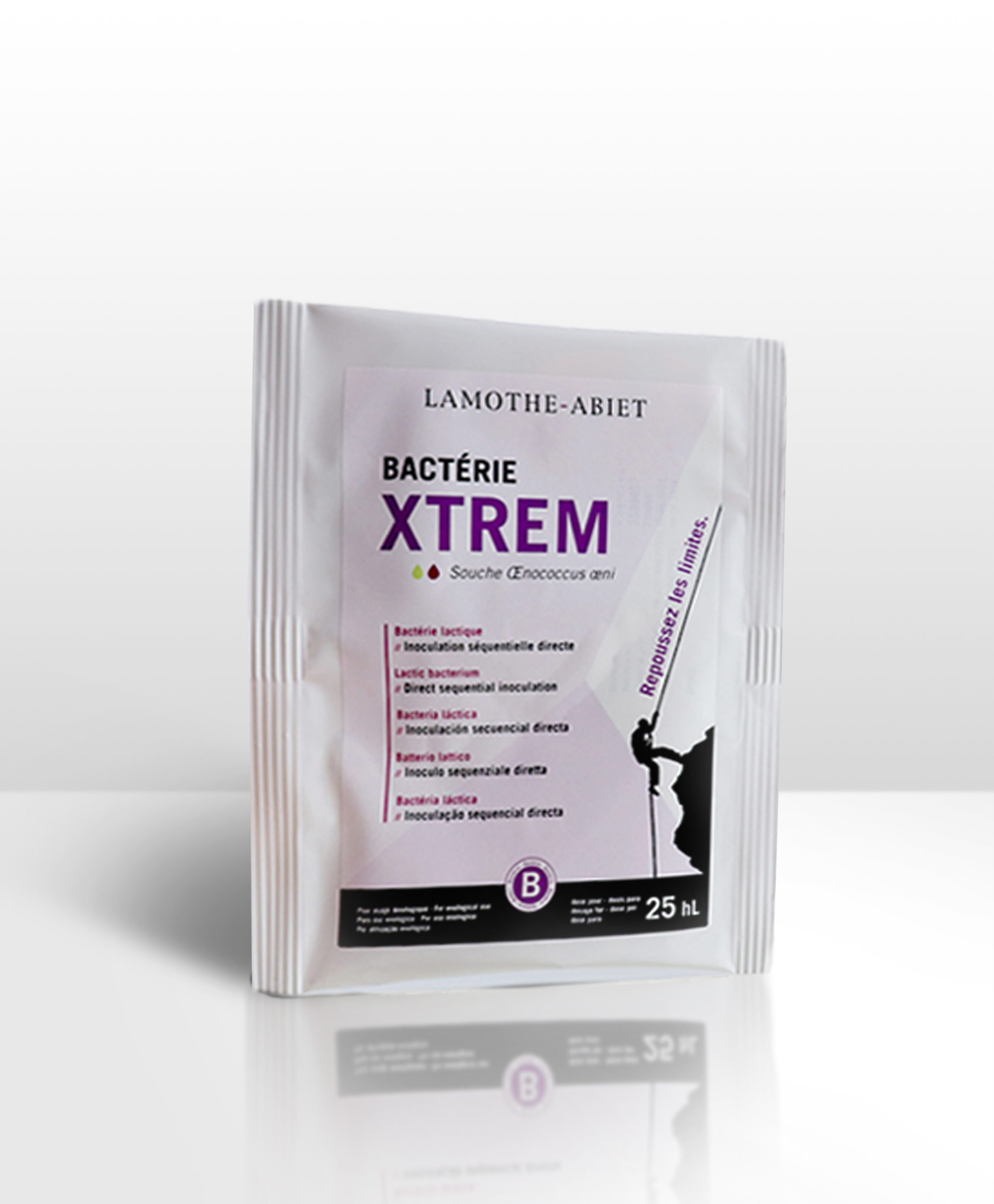 Bacteria XTREM can carry out malolactic fermentation even in difficult conditions, on wines with low-pH or with a high alcohol content. The strength of the strain and the possibility for direct inoculation make its application easier and secure the MLF.
Bacteria XTREM can be directly added to the wine. It is recommended to dilute it in water prior to the adding, to optimize its spread. The quick start of the MLF prevents Brettanomyces development, maintains aromatic potential and ensures low volatile acidity.
This product is allowed for a use in Organic and NOP according to the current regulations. See certificate.
Linked technical tools
Acidity management
This booklet presents some of the solutions available to winemakers to best adjust the acidity of musts and/or wines.