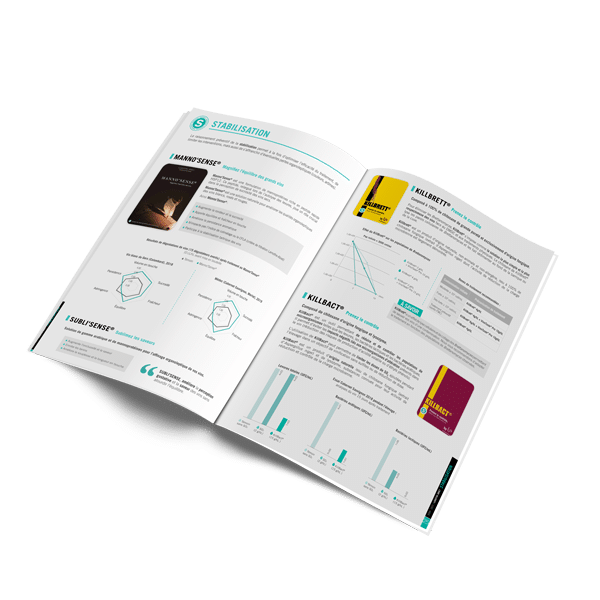 2021 catalog
Discover all of our products, as well as protocols and decision-making tools!
TECHNICAL CONTENT TO HELP YOU WITH YOUR PROCESSES
Technical booklets
Lamothe-Abiet has created a set of technical booklets on specific themes. These booklets support you in the daily tasks of wine production.
Protocols
To set up trials, resolve a problem, or to obtain a precise wine profile, Lamothe-Abiet offers tailor-made protocols.
Webinars
Our team draws on its enological expertise and strong experience in the field to offer you online conferences on specific themes.
ŒNOSOLUTIONS:
DECISION-MAKING TOOLS
Œnosolutions is an innovative app developed to help with the daily decision-making tasks in the cellar. The app has enological calculators which helps to implement the best solutions, depending on the wine's characteristics and the desired objective.
This app and its virtual assistant helps you with:
Active SO2
Yeast nutrition
Restart of alcoholic fermentation
Malolactic fermentation management
Choice of enological woods