OptiFerm®
Inactivated yeasts (Saccharomyces cerevisiæ), diammonium phosphate (E342) and thiamine (vitamine B1)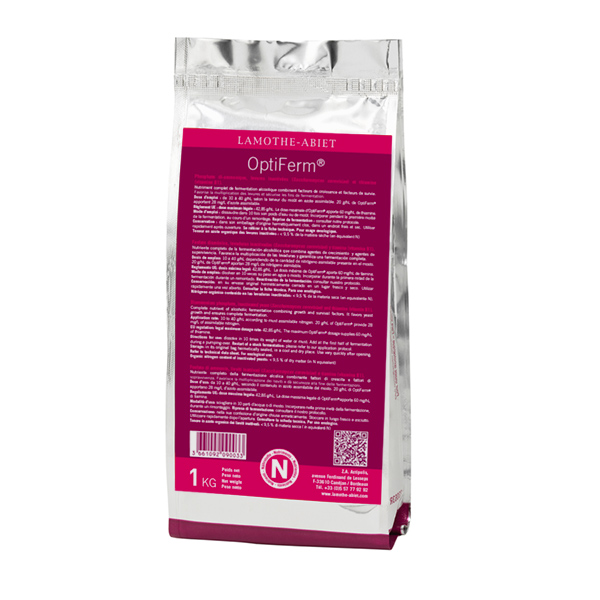 OptiFerm® provides all of the nutritional elements required for a good alcoholic fermentation. It contains thiamine (vitamin B1) optimises the yeasts' metabolism and facilitates the start of the alcoholic fermentation.
Diammonium phosphate (E342) provides a source of mineral nitrogen that is directly assimilable by yeast, ensuring rapid growth of the yeast population at the beginning of the fermentation. The yeasts' subsequent viability is ensured by the inactivated yeasts that are rich in survival factors.
OptiFerm® therefore acts on each phase of the alcoholic fermentation and gives clean fermentations without any blockages.
This product is allowed for a use in Organic according to the current regulations. See the certificate.
Linked technical tools
AF management
Guiding the fermentation using precision practices and tools is crucial to avoid microbiological and/or faults.