L.A BJL
Active dry yeasts - Saccharomyces cerevisiae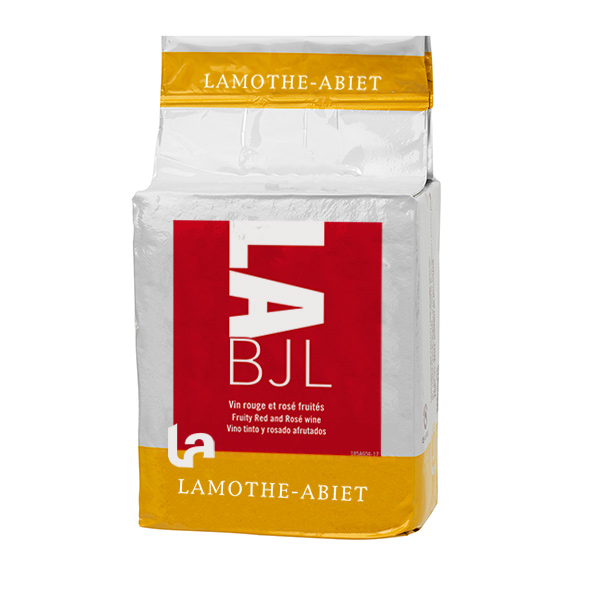 L.A. BJL is a yeast that is adapted to producing red and rosé wines with a fruity, modern profile. This yeast improves aromatic complexity due to high production of isoamyl acetate and other fresh red fruit aromatic compounds.
L.A. BJL implants well, ensuring a quick start to the alcoholic fermentation. The aroma profile is clean thanks to low production of volatile acidity, SO2 and H2S. It should be noted that this strain is sensitive to the "Killer" characteristic of other strains.
This product is allowed for a use in Organic and NOP according to the current regulations. See the certificate.