OptiEsters®
Inactivated yeasts naturally rich in amino acids and ergosterols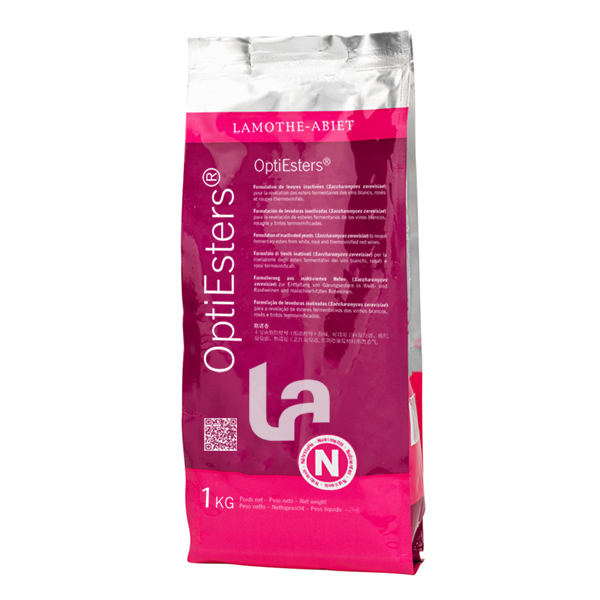 The specific formulation of OptiEster® ensures the availability of the precursors of higher alcohol acetates and fatty acid ethyl esters. These compounds contribute to the production of fermentary esters, for fruity and floral wines.
Ergosterols reinforce the yeasts' membrane, thus increasing their resistance to difficult conditions. This limits stress during the fermentation and thus decreases the risk of organoleptic spoilages, giving cleaner wines.
This product is allowed for a use in Organic and NOP according to the current regulations. See the certificate.