Excellence® TXL
Active dry yeasts - Saccharomyces cerevisiae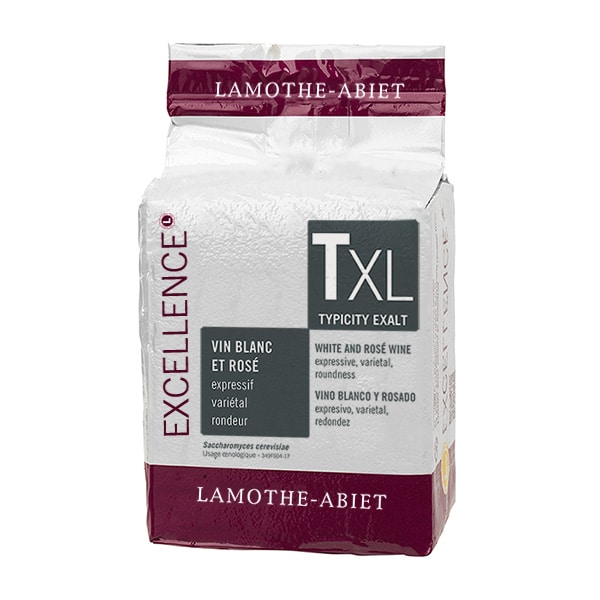 Excellence® TXL produces round wines with great aromatic finesse. It implants quickly and is highly adaptable, capable of fermenting even in difficult conditions, and helps to reveal varietal aromas. A clean aromatic profile is ensured thanks to the absence of compounds that mask the aromas, and a low production of fermentary aromas.
Excellence® TXL is the result of a directed breeding programme, uniting the mother strains' fermentation capacities with the production of aromas, thanks to three alleles that give it the following characteristics:
SSU1-R : confers a better resistance to sulfites and thus a better implantation and faster start to the alcoholic fermentation.
POF (-) : minimal production of vinyl-phenols and vinyl-gaiacol, compounds that give a pharmaceutical smell and mask other aromas.
URE2(-) : deletion of the "catabolic nitrogen repression", ensuring more volatile thiols are revealed.
This product is allowed for a use in Organic and NOP according to the current regulations. See the certificate.