Excellence®
B-Nature®
Active dry yeasts - Metschnikowia pulcherrima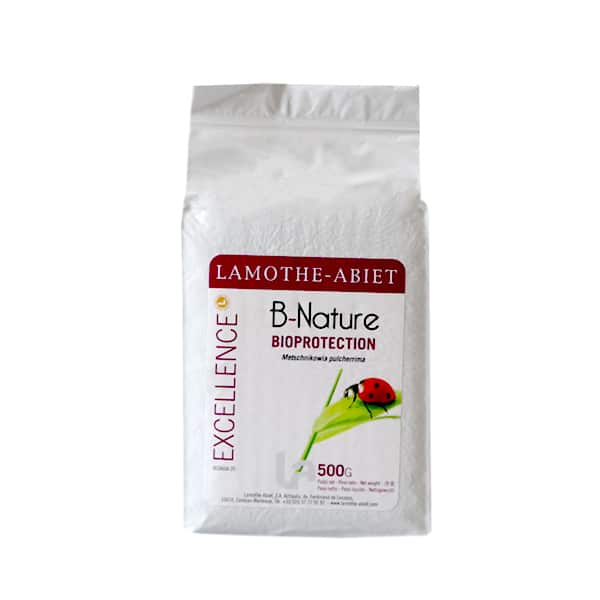 The time between grape harvest and yeast addition is a major risk for the development of microbial spoilages (non-saccharomyces yeasts, such as Brettanomyces, that often result in faults, as well as bacteria, etc.). Instead of destroying these microorganisms with sulfites, bioprotection helps to control the ecological niche with a known selected yeast.
Lamothe-Abiet has selected Excellence® B-Nature® through extensive research. This Metschnikowia pulcherrima strain has particular characteristics that make it suitable for bioprotection:
Control to natural flora when harvesting
Reduce the amount of compounds that combine SO2
Increase the wine's aromatic complexity
Decrease the dosage of SO2 on the grapes
This product is allowed for a use in Organic and NOP according to the current regulations. See the certificate.

Linked technical tools
Sulfite free wines
(white and rosé)
The following protocol gives certain solutions proposed by Lamothe-Abiet for the production of sulfite-free white or rosé wines.