Excellence® STR
Active dry yeasts - Saccharomyces cerevisiae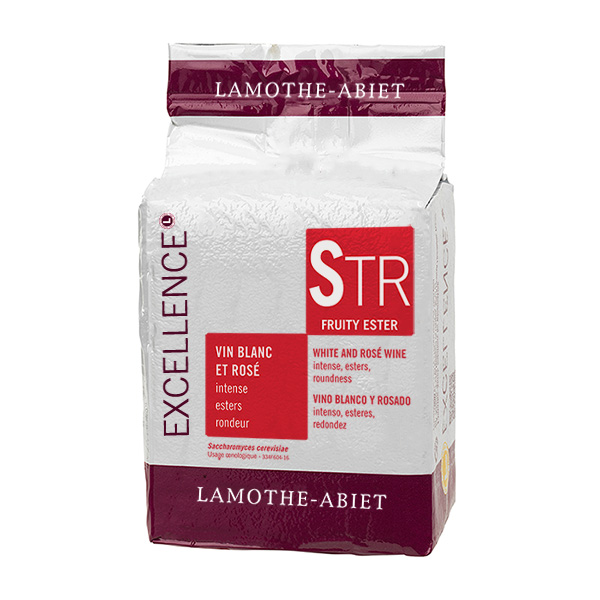 Excellence® STR produces complex, fresh and fruity wines, even under difficult conditions:
Alcohol tolerance up to 15% abv.
Low nitrogen requirement
Resistant to low temperatures, up to 12°C
Adapted to low turbidities, up to 50 NTU
It has excellent fermentation kinetics, allowing it to complete the fermentation within ten to fourteen days, whilst producing low amounts of volatile acidity and H2S.
Excellence® STR produces high amounts of various esters: isoamyl acetate (banana), phenylethyl acetate (rose), phenyl-2-ethanol (hyacinth), hexyl acetate (pear). This gives wines with complex aromas. Thiol production is moderate, and helps to underline the wines' tension.
This product is allowed for a use in Organic and NOP according to the current regulations. See the certificate.